SPECIAL OFFER
Available all year
Travel differently with Sahara 4x4 Voyages!!
Morocco...A TRIP FULL OF PHANTASY, MAGIC AND ADVENTURE. Discover with us the impressive 'Merzouga Desert', its sand dunes and oasis on a 4WD-expedition or camel ride...
DO NOT MISS THIS CHANCE!
635 euro / person, minimum 3 participants.
WELCOME TO SAHARA 4x4 VOYAGES !
Founded in 2001, Sahara 4x4 Voyages is a travel agency which organizes 4WD- or minibus tours throughout Morocco, as well as all other kind of trips and adventure tours.
Sahara 4x4 Voyages organizes both regular and tailor made tours for two participants or more to the most authentic and original destinations in Morocco. We always carefully select your accommodation during your vaccation.
Our highly qualified and specialized team will prepare an amazing and unforgettable trip for you.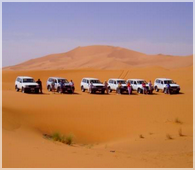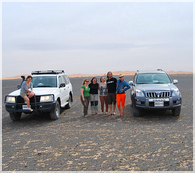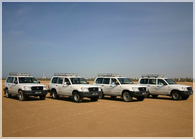 All our drivers perfectly know all the regions in Morocco and accompany you on the most beautiful and impressive tours throughout the country.
Sahara 4x4 Voyages provides you a new and well-maintained car pool at a really good price.

OUR SERVICES

Excursions
Walks, excursions, day trips…

Tours & Trips
Trips, private tours...

Assistance
For motor cycles & 4WD clubs...

Transfers
Transfers from/to the airport...
TRAVEL AGENCIES SPECIALIZED IN TRIPS IN MOROCCO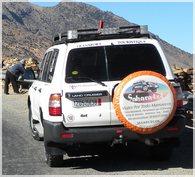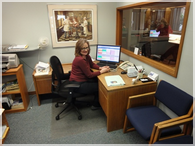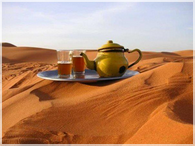 • Regular tours, in a 4WD, minibus, or in your own vehicle.
• Walks or camel rides across dunes.
• Tours and 4WD tours across the desert or the Atlas mountains.
• 4WD car rental with driver.
• Treks to the Atlas and the desert…
• Organization of camps.
• Private tours for families.
• Group and friends activities.
• Motocross or quad tours across dunes.
• Assistance for motorcycle and bike tours, as well as for 4WD clubs.
• Accommodation in comfortable hotels and attractive riads at the best price.
We offer our tours and trips all year. We adapt our offer to the interests and needs of each person or group. Personal treatment.

For more information or reservation:sahara4x4voyages@gmail.com
Testimonials from our Clients:

I cannot find the words to describe this trip. The only thing I can say is THANK YOU! Morocco is really a country to discover and special thanks to Zaid for having made this trip so wonderful and unforgettable.
Contact SAHARA 4x4 VOYAGES

B.P. 560 Ouarzazate 45000 Morocco

+212 661 348 005 / +212 667 191 638

sahara4x4voyages@gmail.com